Weekday or weekend, day or night, corporate or casual, pubs or clubs – Bangalorians love to party for any reason and every season. Dudes, damsels, head turners and party animals add glamour and amplify the fun quotient. Theme parties, music concerts, Karoake, DJ – The city has it all. Many innovative new concepts are launched in Bangalore and lapped up happily by the bonhomie crowd.
EventsHigh is excited to present you some of the best Parties in Bangalore to keep you crooning and moving. Work hard but Party harder – Enjoy!
Grand Launch Of Nh7 Underground A Big treat for Bollywood lovers Yes For the very first time in Bangalore the Bollywood remixer an producer Dj RINK no 1 female Dj in india, also we have Dj HASSAN Bollywood ka Badsha &DJ MONTZ all together catch them live this Saturday. Sat, 8 Aug 2015 7:00 PM The Sahar Pavilion Whts up or SMS or call to 9591079765
ANIVERSARY_FESTIVAL Come by and check out one of the hottest new venues In town with one of the country's hottest DJs: Dj Monk! Basskickers Ðeejay Bose #BEAT_PROJECT #BLACK_OUND #DJ_SAIN. Ladies Text on +919738839265. Sat, 8 Aug 2015 12:00 PM|Paparazzi . 
Viren Khanna Presents G.R.I.N.D DJ Martin D'Souza on the outdoor dance floor, with Hip Hop, RnB and anything else he wants to throw in,DJ DR.A at the indoor dance floor, along with MASTERS OF BASS, playing club hits from around the world, RSVP for the Guest List, Entry for couples & women only.  Sat, 8 Aug 2015, 8:00 PM | Hyatt Bangalore MG Road.
aswekeepsearching (Post-rock/experimental) + EP Launch by 'Grey Matter' (Funk/Alt Rock) + Farfetch'd (Post-rock) ROLLING STONE PRESENTS – aswekeepsearching (Ahmedabad) Post rock/experimental
SUPPORTING ACTS Farfetch'd (Post-rock/Space rock/Instrumental) – Bangalore & Grey Matter EP LAUNCH "HOOKED" – (Funk/Alternative Rock/Dance) – Bangalore. TICKETS Rs. 500/- (Entry Rs. 350/- + Rs 150/- Redeemable cover) No reservations – Seating first-come-first-served. Sat, 8 Aug 2015, 8:30 PM | The BFlat Bar.
Regenerate presents El_Txef_A @ The Humming Tree (Early set by Stalvart John) Aitor Etxebarria is the man behind the mystic artist from Bilbao "El_Txef_A". El_Txef_A stands for a specific and complex sound signature. Sat, 8 Aug 2015, 9:00 PM | The Humming Tree.
OVERDOSE #saturdaysundowner Saturday SUNDOWNER? Two main acts? Yes, OVERDOSE feat. one of the India's well know 'WALLEY' also feat. DJ Nash taking you on a unique audio+visual journey. Hawaiian theme pinched in.
A whole new experience once the sunsets. For tickets: Abhilash +919972222164 Sudeep: +91 9738908654. Sat, 8 Aug 2015, 5:00 PM |Pebble – The Jungle Lounge.
blueFROG Bangalore & Submerge present defunct feat. Darlyn Vlys. Early act by Tekk'nA charming french look and charismatic sound, inspired by various genres of music and combined with a great love for details. This is what makes Darlyn Vlys unique. Sat, 8 Aug 2015, 8:00 PM | BlueFROG.
TrulyMadly Mixer with Answer TrulyMadly Mixers Are Back. Bigger & Better! Hyderabad, get ready to #UnSingleANSWER is a multidisciplinary Electronic Dance Music collective headed by Arjun Nair and Stallion, ANSWER's focus on creating aberrant clubbing & Audio-Visual experiences Entry: Contact 080 4933 7555 Ladies & Couples enter free. Club Rules Apply. Sat, 8 Aug 2015, 9:00 PM | LOFT 38.
Freewheel Rollin'4 fourth edition of the series that was conceptualized by Sound-Awake, named by Rohan Thomas to promote indie music featuring Almost, When Chai met Toast and Vidwan. Sun, 9 Aug 2015 , 7:00 PM | Indigo Live -Music Bar .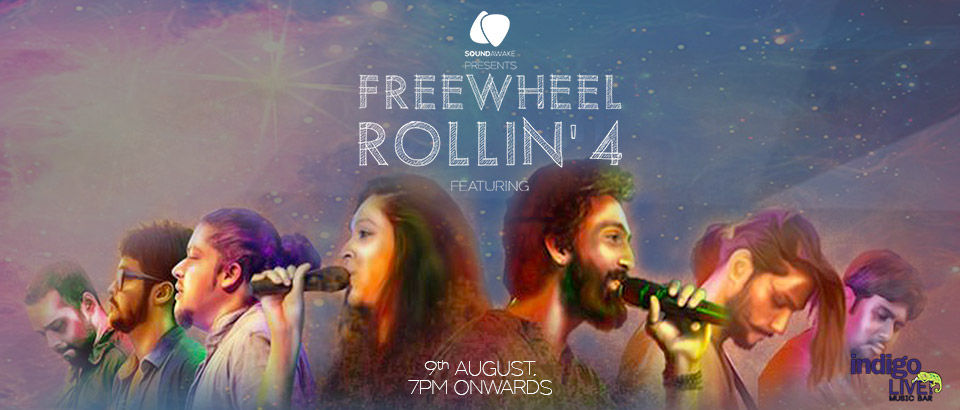 That's quite a list of hot & happening parties around town- Go on & Party Hop!
 Stay tuned and updated about what's happening around you by using our Android app –
[applink url="https://play.google.com/store/apps/details?id=com.eventshigh.nearme.app"]